Terms and Conditions | Locke's Dogs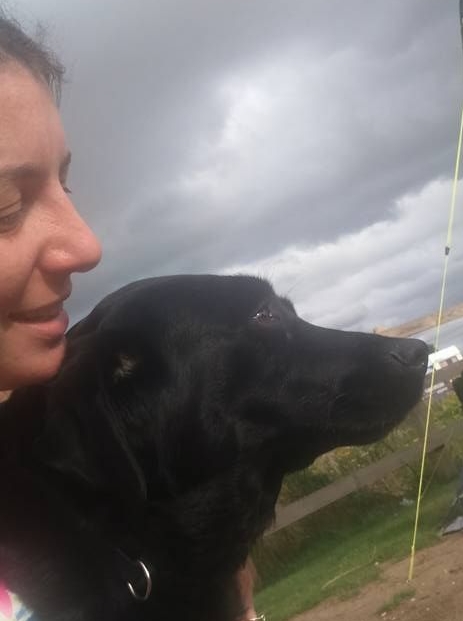 Behaviour and Training terms and conditions:

Booking-
Bookings can be made via our
online booking facility
or over the phone. If I do not answer the phone straight away, I shall always endeavour to get back to you within 48 hours. Once we have spoken, a confirmation email or message will be sent to you detailing the times, dates, place and cost.
Discounts and special offers must be discussed at the time of booking.
Payment- I accept Paypal or card payment via our online booking facility.
I do not accept card, cheques or cash payments in person.
Your bill is payable at the time of booking.
Refunds & Cancellations - In the unlikely event that I need to cancel an appointment, I will endeavour to give at least 24 hours notice. If I need to cancel with less than 24 hours, I will offer you a new time as replacement for the missed session, with a 50% discount on the replacement session.
If you need to cancel your appointment, and there is more than 24 hours notice given, then we can rearrange your appointment. If there is less than 24 hours notice given, then you will still be chargeable for the missed session.
Locke's Dogs do not give refunds for work already completed as we check at the time of completion that you are 100% happy with our work and that you understand the advice given. Locke's Dogs do not give credit.
However, in the unlikely event you feel that Locke's Dogs have in any way failed you or your dog, and you have adhered to the agreed training/action plan, then we are of course keen to resolve any issues you may have, and welcome a chat at any point to discuss a resolution.
Your First Behavioural Consultation - On the day of your consultation, please have as many people involved with the dog attend as possible, as everyone will need to work together to create an action plan, and all be "on the same page" and in agreement on how we move the dog forward.
We will likely spend up to 2 hours during the initial consultation so do allow extra time.
I may want you to take videos leading up to the consultation of certain behaviours. A video will be useful in this case - but only if it is safe to take one, and do not put the dog in a situation where he is stressed on purpose, just to get a video. Do not try to take a video if you are the sole adult handler with the dog. If it is not possible to get a video we can work without one.
I will make notes while we are together, and together we will come up with a plan of action to help the dog, that suits everyone. I will provide you with you a copy of our agreed plans, and of course you can contact me at any time via Facebook or call my mobile number 07510282169 between 9.30am & 6.30pm Sun - Fri (if i do not answer straight away i will call back within 48 hours.). Further visits can be arranged as necessary.
Insurance- I have insurance with Petplan Sanctuary, but i accept no responsibility for any damage your pet causes to your home or belongings.
Data & Confidentiality- Locke's Dogs understands that not everyone wants the world to know if they are having canine conundrums. Unless required by law, public interest or you give your consent, information which you supply will be kept confidential. The only data we keep is that which is vital to helping you to help your dog (Via Holistic Behaviour Modification).
All data is collected by Locke's Dogs, held in a locked file digitally, and is only accessible to myself (Freya Locke). I keep an individual case file, for each client, with details of the dog's case study, action plans and any progress reports, the owners name and contact details, the vet the animal is registered with, and these details are to be held for twelve months from the last contact with the client. This is to ensure continuity of care should you resume behavioural modification with Locke's Dogs. After this time, the client's case file will be permanently deleted from Locke's Dogs system. You can find our full data policy information here
From time to time, Locke's Dogs might want to publish a brief case study on our social media or website. We will never do this without first seeking your permission to do so.
Disclaimer - Locke's Dogs - Behaviourist & Trainer gives advice on how to deal with Canine Behaviour issues. For each case, a plan of action will be discussed with the dog's carer, taking into account the dog and their carer's situation, to help their dog move forward.
Locke's Dogs expects the carer to comply with their advice. If the carer does not comply, or after discussion continues to disregard Locke's Dogs advice, (and the unwanted behaviour continues!), then Locke's Dogs has the right to discontinue treatment and has no responsibility for the outcome of the dog and it's behaviour.